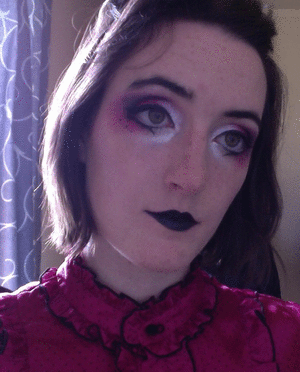 My makeup on Saturday. Here's a better jpg verson:
And for the Lodge Xmas dinner I did my make-up using shimmery white, gold, brown and lots of liner--albeit, not as much as I usually wear...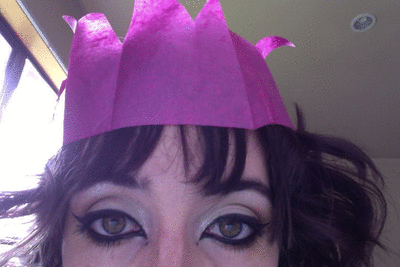 And here's a better version:
A dusting of gold on cheekbones. I even curled my hair. I feel like such an idiot taking photos of myself but I hate washing my make-up off and having no memento. So that's it. Enjoy this post.